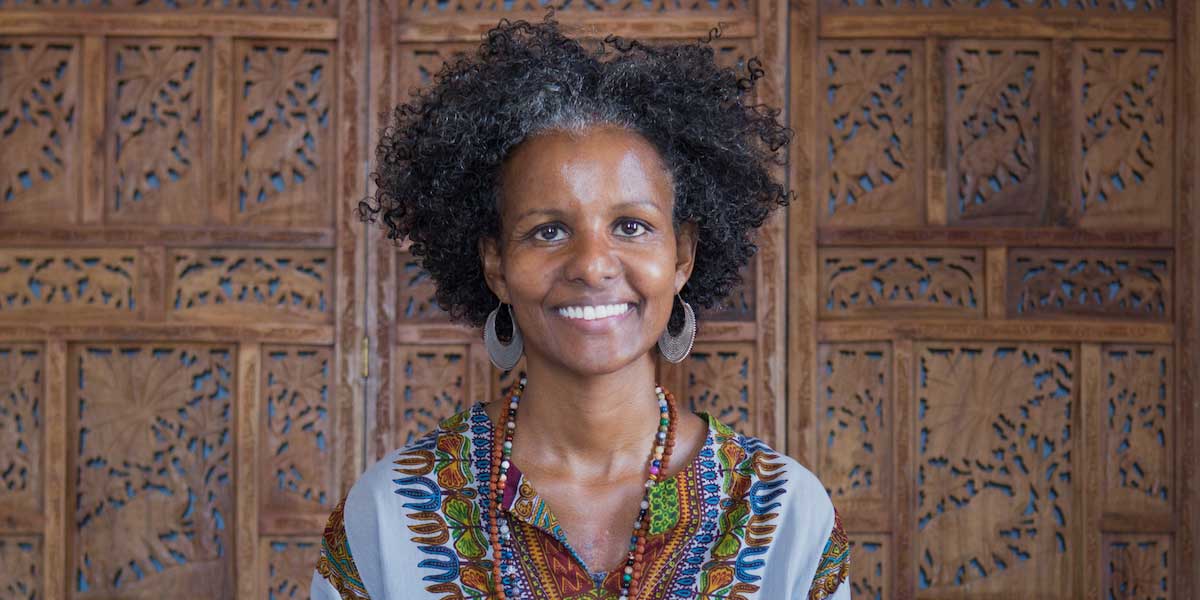 We talk about "finding your voice" as a positive thing, but not all of the voices that live inside you have your best interests at heart.
---
Today's episode takes a deep dive into what drives our Inner Critic. My guest is Sebene Selassie, a meditation teacher and writer whose perspective is informed by her history as an Ethiopian immigrant, decades of work in the social justice sphere, her protracted battle with breast cancer, and 25 years of studying Buddhism, including a stint as the director of the New York Insight Meditation Center.
As we explore the ways in which our inner voices are conditioned by society, we talk about the importance of asking the question "What am I not willing to feel?", how to break the habit of "future tripping," where you're always obsessing about what will happen next, and how meditation can help you build your capacity to hold more — more joy, more pain, more life.
Key takeaways from our conversation:
How the voice of your "inner critic" has been conditioned and created by society
Why pain x resistance = suffering
How to stop "future-tripping" and get back in touch with the present moment
Why you should ask the question: "What am I not willing to feel?"
The difference between "joy" and "happiness"
How meditation helps you build the capacity to "hold more"
Go Deeper
RESET, a cosmic tune-up for your workday. RESET is a new course from Hurry Slowly host Jocelyn K. Glei that shows you how to take a "heart-centered" approach to productivity that's intentional, energizing, and inspiring. Watch the 30-second trailer at reset-course.com.
Get Jocelyn's brainwaves in your inbox. If you like Hurry Slowly, you'll love this twice-monthly email highlighting new ideas about how to be more creative, productive, and resilient. Sign up at hurryslowly.co/newsletter.
Favorite Quotes
"Many of us can see the voice of the inner critic, but many cannot. We just operate on a default mode that there are these voices and these ideas in our heads that we take as truth — that we should be beating ourselves up to do better, that we should be pushing ourselves, that we're not good enough, that we're not smart enough, that we're not doing enough. Not everyone necessarily realizes that those are conditioned voices, that they come from our society."

"Meditation for me is practice for when the sh*t really hits the fan. Sometimes we can over-emphasize the present moment idea of meditation but it's really building your capacity to hold more, whether that's this week or in two years when something shows up that you didn't necessarily plan for or want."

"In a way, none of my thoughts are my own because I've learned language and learned ideas only through human beings. Not to mention that most of the thoughts you have are repetitive — something like 90% of your thoughts are not original."
Sponsors
Hover has a domain name for whatever you're passionate about. Get 10% off your first domain name, and start laying the groundwork for your next big idea, by visiting hover.com/hurryslowly.
Harvest makes time tracking painless for your whole team. Get 50% off your first month by visiting getharvest.com/hurryslowly.
Resources
A shortlist of the ideas & resources that come up in our conversation:
Call to Action
If this episode made you think, I would love your support. Subscribe in iTunes and write us a review.
Every rating helps us attract new listeners, which helps us to keep making the show! : )
You can write a review on your phone here: hurryslowly.co/mobilereview