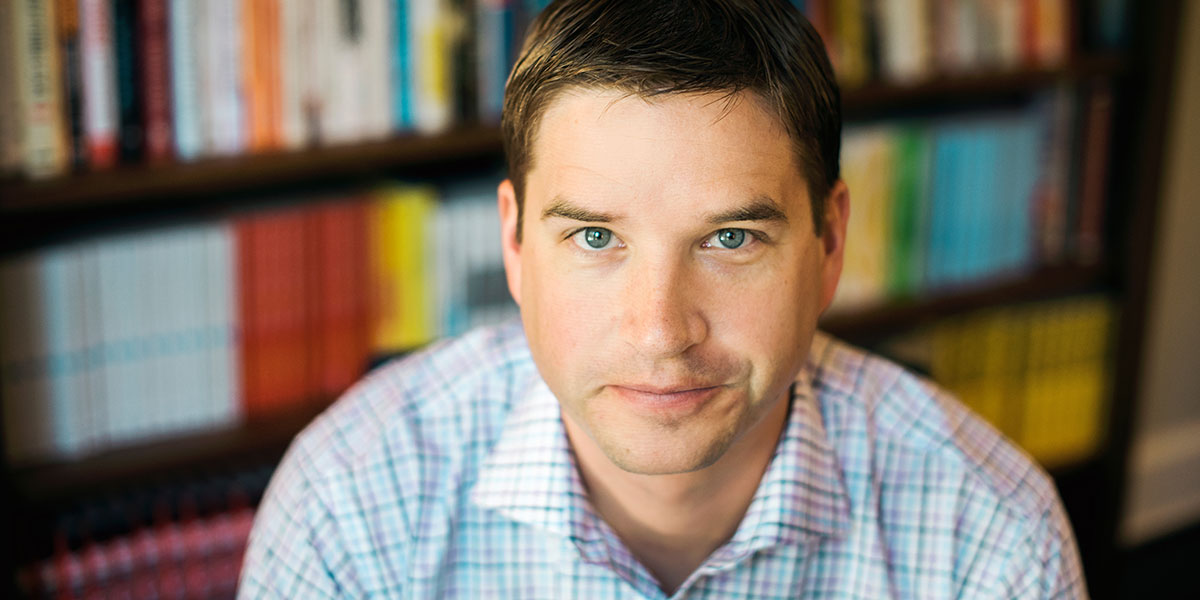 Is it possible to align your use technology with your most deeply held values? This is the question that Cal Newport seeks to answer in his latest book, Digital Minimalism.
---
For those of you who don't already know Cal, he's the author of the runaway hit Deep Work and one of my absolute favorite writers on the topic of attention. He's also managed to accrue no small amount of critical and commercial acclaim as a writer without ever setting foot on social media.
In this conversation, we go deep on how to rein in your digital addictions. We talk about the surprising impact of Cal's 30-day digital declutter experiment on 1600 human guinea pigs, the idea of embracing "analog social media," and how managing your "attention capital" is the secret to getting ahead.
Key takeaways from our conversation:
How to use technology in a way that aligns with your most deeply held values
Why doing a "30-day digital declutter" is so transformative and how to go about doing one
What "attention capital" is, and how managing it is the most important aspect of succeeding in the Age of Distraction
How to shift your focus from working in a way that's convenient to working in a way that's intentional
Go Deeper
Get Jocelyn's brainwaves in your inbox. If you like Hurry Slowly, you'll love this twice-monthly email highlighting new ideas about how to be more creative, productive, and resilient. Sign up at hurryslowly.co/newsletter.
RESET, a cosmic tune-up for your workday. RESET is a new course from Hurry Slowly host Jocelyn K. Glei that shows you how to take a "heart-centered" approach to productivity that's intentional, energizing, and inspiring. Watch the 30-second trailer at reset-course.com.
Favorite Quotes
"I'm glad that we're worried about digital wellness, but I think we have to go beyond small tweaks and hacks, and start thinking seriously about 'What is the role of technology in our modern notion of the good life?'"

"Start with your deeply held values. For each of those values, say, 'What is the best way to use technology to help this value?' The answers to those questions basically dictate what technology you allow in your life and how you use it. Everything else you're happy to miss out on."

"If you eliminate embodied interaction from your life, it's basically letting massive parts of your brain atrophy. And that just gets you in trouble. We have to get suspicious when you take something that has been evolved into us over hundreds of thousands, if not millions, of years, and figure that something that some 21-year-old thought up in the rec room of a tech incubator can replace it without there being problems."
Sponsors
Hover has a domain name for whatever you're passionate about. Get 10% off your first domain name, and start laying the groundwork for your next big idea, by visiting hover.com/hurryslowly.
Twist is a calm, organized alternative to distracting group chat apps. Get $100 in Twist Unlimited Credits when you open an account by visiting twist.com/hurryslowly
Resources
A shortlist of the ideas & resources that come up in our conversation:
Call to Action
If you enjoyed this episode, I would love your support. Subscribe in iTunes and write us a review.
Every rating helps us attract new listeners, which helps us to keep making the show! : )
You can write a review on your phone here: hurryslowly.co/mobilereview