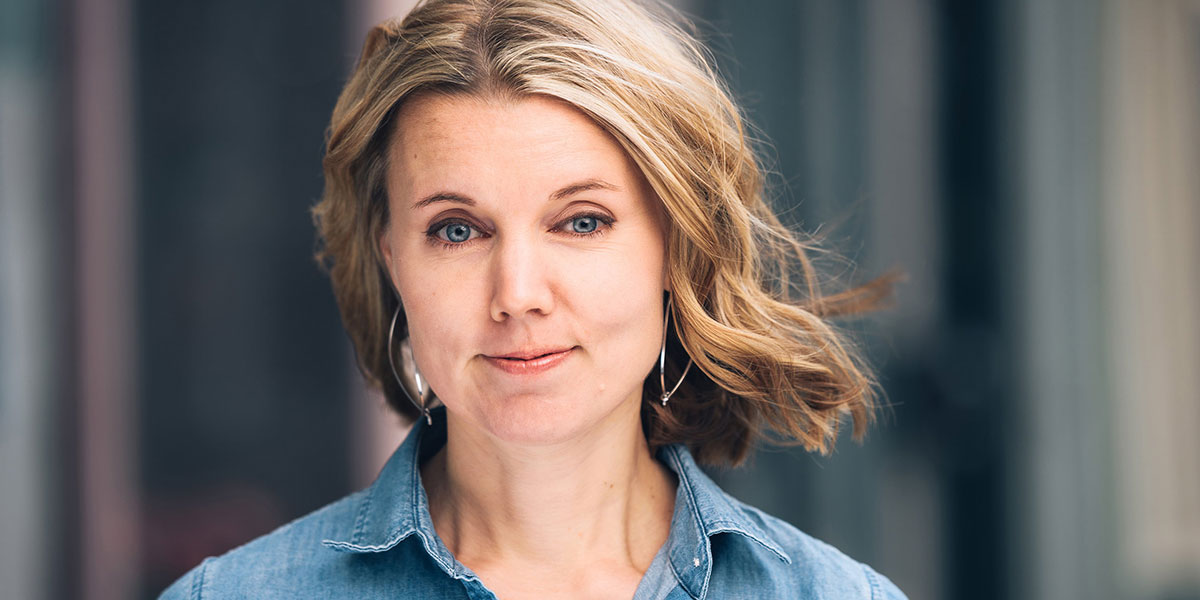 You know that to-do list of all the things you just can't seem to do? Mailing that package? Making a doctor's appointment? Submitting that reimbursement form to insurance?
---
Well, BuzzFeed's Anne Helen Petersen has given it a local habitation and a name: "errand paralysis" — the condition of being unable to do mundane tasks that do not relate to work and/or cannot be optimized with an app.
But what's interesting about errand paralysis is that it's a symptom of a much larger issue: Our culture's general obsession with efficiency, optimization, and ultimately being a "good worker." Which is all leading to ever-increasing rates of burnout.
In this conversation, we trace our obsession with overwork back to its roots: Starting with a generation groomed to believe they were defined by work, the rise of student debt and unstable job prospects that create constant precarity, and startup cultures that will peddle almost anything to keep you at work (snacks, meditation, craft beer).
Key takeaways from our conversation:
How our obsession with optimization connects to "errand paralysis" and burnout
Why techniques that are peddled to us as burnout cures (e.g. meditation) are really just ways to make us better workers
What the "18-year college application" is, and how millennials have been optimized to be "good workers" from birth
Why living in precarity — because of student debt, job prospects, etc — can contribute to burnout
How leaders can model sustainable work behaviors, and the case for mandatory vacation
Go Deeper
Get Jocelyn's brainwaves in your inbox. If you like Hurry Slowly, you'll love this twice-monthly email highlighting new ideas about how to be more creative, productive, and resilient. Sign up at hurryslowly.co/newsletter.
RESET, a cosmic tune-up for your workday. RESET is a new course from Hurry Slowly host Jocelyn K. Glei that shows you how to take a "heart-centered" approach to productivity that's intentional, energizing, and inspiring. Watch the 30-second trailer at reset-course.com.
Favorite Quotes
"That's why I didn't recognize what I was going through was burnout. I was conceiving of it as an illness like the flu. You get it, you collapse for a weekend, or you go on vacation and you cure it. Instead, it's this thing when the joy is sapped, not only out of your work, but out of other things too, because everything is flattened into one long to-do list, and nothing feels like fulfillment. Nothing feels cathartic, it's just one damn thing after another."

"I came up with the 'everything good is bad, everything bad is good' paradigm in graduate school. Basically, when something is good for you, like taking a break, you feel bad about it because you're not working. But when you are working — and you're exhausting yourself, you're just slogging through your work — you feel good about it because you're working."

"One of the most important responses to my article were people from different backgrounds who were like, 'I am a black woman, my mom, my grandparents, my great-grandparents, I come from an entire generational heritage of burnout, where there has been hard work for little payback and no hope of escape, for as long as my family can remember.' What we are conceiving of as a relatively new phenomenon is only remarkable in that it is new for white bourgeois people."
Sponsors
Twist is a calm, organized alternative to distracting group chat apps. Get $100 in Twist Unlimited Credits when you open an account by visiting twist.com/hurryslowly
Hover has a domain name for whatever you're passionate about. Get 10% off your first domain name, and start laying the groundwork for your next big idea, by visiting hover.com/hurryslowly.
Resources
A shortlist of the ideas & resources that come up in our conversation:
Call to Action
If you enjoyed this episode, I would love your support. Subscribe in iTunes and write us a review.
Every rating helps us attract new listeners, which helps us to keep making the show! : )
You can write a review on your phone here: hurryslowly.co/mobilereview