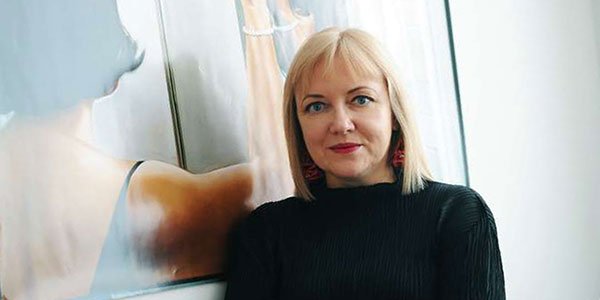 Is it possible to make an ideal choice? About which job you take next? About the person you marry? About the coffeemaker you're researching on Amazon right now?
---
In this mini-episode, I chat with Renata Salecl, a Slovenian philosopher, sociologist, and author of the excellent book The Tyranny of Choice — a slim volume that completely changed the way I think about decision-making.
We talk about how our focus on individualism and consumerism drives us to obsess over every little decision we make. And how embracing the role of chance in our lives can help us let go of that anxiety and be more creative.
Key takeaways from our conversation:
How to let go of the idea that you can make the perfect choice
Why chance and surprise are a necessary part of the decision-making process
How spending too much time on consumer choices can drain away your creative energy
Go Deeper
RESET, a cosmic tune-up for your workday. RESET is a new course from Hurry Slowly host Jocelyn K. Glei that shows you how to take a "heart-centered" approach to productivity that's intentional, energizing, and inspiring. Watch the 30-second trailer at reset-course.com.
Get Jocelyn's brainwaves in your inbox. If you like Hurry Slowly, you'll love this twice-monthly email highlighting new ideas about how to be more creative, productive, and resilient. Sign up at hurryslowly.co/newsletter.
Favorite Quotes
"Any kind of choice that we make always involves a certain element of a loss. And especially when we make a choice in regard to one direction of life, having children or not, important choices in our private life. We lose the possibility to choose something else."

"If we were to achieve some kind of a state of bliss, we probably wouldn't be creative at all. You have to be dissatisfied, in a way, to do something in your life."

"There is always an element of surprise with the decisions, the choices that we make, which one should not be able to predict."
Sponsor
Ready to build something new? Come see why 28% of websites run on WordPress. Get 15% off any new purchase by going to WordPress.com/hurryslowly to create your website and find the plan that's right for you.
Resources
A shortlist of the books and ideas mentioned in our conversation:

Call to Action
If you enjoyed this episode, I would love your support. Subscribe in iTunes and write us a review.
Every rating helps us attract new listeners, which helps us keep making the show! : )
You can write a review on your phone here: hurryslowly.co/mobilereview