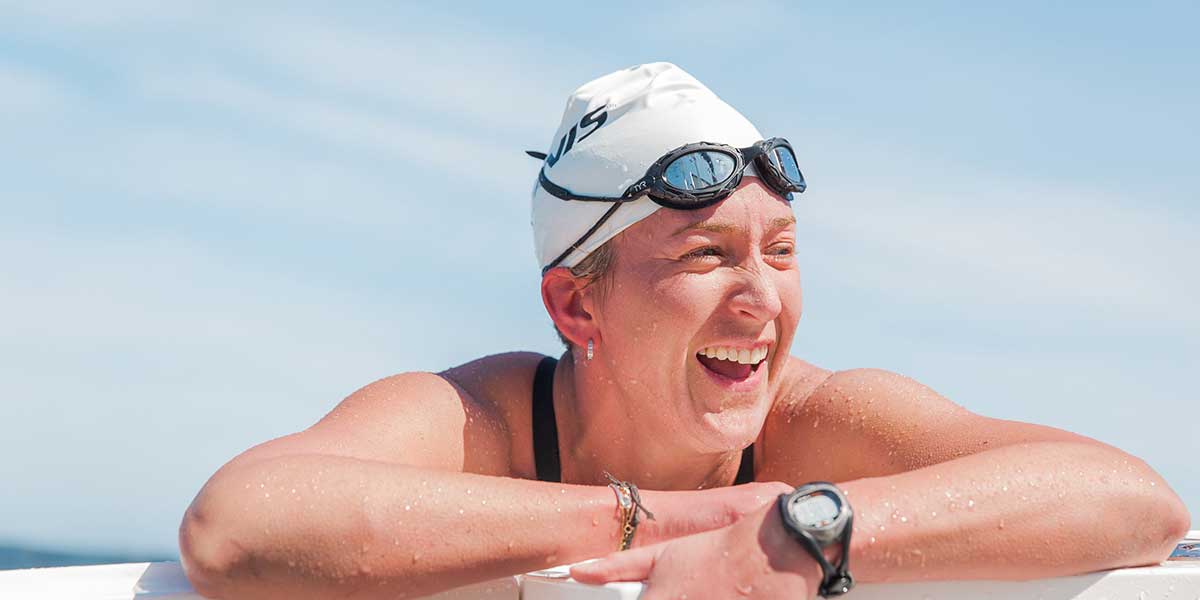 Risk-taking is often portrayed as a matter of bold decisions and brash actions. But what if it's actually more incremental and calculated than the stories we tell ourselves?
---
In this episode, I interview world record-breaking marathon swimmer Kim Chambers, who has faced down jellyfish and great white sharks to complete some of the toughest swims in the world. But her late-blooming swimming career didn't even begin until age 33 — and that's after she had to learn how to walk again.
We talk about the difference between calculated and careless risk-taking, what it feels like to set goals based on your biggest fears, and the deep self-knowledge that lives on the other side of risk.
Key takeaways from the interview:
How to push the boundaries of what you're capable of in a controlled manner
What you learn about yourself when you set goals outside your comfort zone
The importance of accountability in helping you take new risks
Why going beyond your limits brings a sense of calm and perspective
How to reframe failure as growth
Sponsor
SaneBox automatically filters unimportant email out of your inbox, so you can focus on what matters. Get an extra $25 credit on top of the free two-week trial when you visit sanebox.com/hurryslowly.
Favorite Quotes
"What I love about all of this, is that when you can break through, when you can really face what makes you uncomfortable, when you get through to the other side, there's just… I think of them as these treasures of the self that you discover. And they're with you forever."

"I feel like my soul has a few more wrinkles with each of these swims. You just feel older. And it gives you this perspective where you just have a sense of calm."

"Sometimes you have to put your hand on the fire to get burned."
Resources
A short list of the swimming routes, clubs, and artworks referenced in the course of our conversation:
Leave us a review
If you were inspired by this episode, please subscribe on iTunes and write us a review!
Every rating helps us build our profile and build our audience, which helps us keep making the show.
You can write a review here: hurryslowly.co/mobilereview